Organics Recycling Drop Sites
Lots of options exist for diverting organics (food scraps and soiled napkins/plates) from the waste stream. Convenient options also include drop sites where you drop off organics into carts/dumpsters.
Household Organics Recycling Brochure
Organics Drop Site Sign: Materials Accepted for Composting
Organics Recycling Drop Site Locations
Take your properly bagged organics to a drop site near you.
Alexandria (Central) – Pope/Douglas Solid Waste Recycling Center

Open Monday-Friday 8-5 and Saturday 9-2. Closed major holidays.
Located right next to the Household Hazardous Waste Facility in fenced area.

Alexandria (North)

Open 24/7/365
Located at the Habitat for Humanity/ReStore parking lot

Garfield/Ida Township Area

Open 24/7/365
Located at the Ida Township Hall in the parking lot

Brandon Area

Open 24/7/365
Located at the Veteran's Park on the south side of the park storage building – across street from water tower.

Miltona Area

Open 24/7/365
Located at Faith Lutheran Church – west of Miltona Community Center
Place organics in carts on concrete pad adjoining parking lot.

Starbuck Area

Open 24/7/365
Located at the City Hall/Fire Dept/Community Center parking lot.

Villard Area

Open 24/7/365
Located at rear of City Hall/Garage/Community Center

Long Beach Area

Open 24/7/365
Located at Minnewaska House's parking lot

Osakis Area

Open 24/7/365
Located at the City Maintenance Shop parking lot

Glenwood Area – COMING SOON – Final location pending City Council approval
More locations to come!
Is your community interested in hosting a location to set secured carts to collect organics recycling?
Contact Pope/Douglas for more information.
Organics collected will be taken to the Glacial Ridge Compost Facility, where it will be turned into compost, a nutrient-rich soil additive.
Organics Recycling Drop Site Guidelines
Reduce what you put in the garbage cart by participating in organics recycling.
Household Organics Recycling Brochure
Collecting organics in your kitchen.
Reuse an old coffee can or bucket.
Purchase a countertop organics container.
Reduce mess and odor by lining the container used with a paper bag or certified compostable bag.
Make sure any compostable bags used have the BPI or Cedar Grove logo.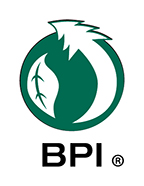 Accepted
All food, food scraps, peels, pits, etc.
Coffee grounds, filters and teabags
Paper towels, napkins and tissues
Paper towel and toilet paper rolls
Paper egg cartons
Certified compostable products: Items with the BPI (Biodegradable Products Institute) certified compostable logo on the product or packaging
Hair and fur
Popsicle sticks and toothpicks
Houseplant trimmings and flowers
Not accepted
Yard waste including pumpkins and garden plants
Plastic bags
Pet waste, litter or bedding
Fast food wrappers
Frozen food boxes
Microwave popcorn bags
Paper plates, bowls and cups without BPI or Cedar Grove certification
Single-serve coffee pods (i.e., K-Cups® )
Where to Purchase Compostable Bags?
Reduce mess and odor by lining the container used with a paper bag or certified compostable bag.
If you are using a compost/food scrap bucket provided by Pope/Douglas – use 3 gallon or larger compostable bags.
Stop by one of these local stores to purchase compostable bags.
Ace Hardware – Alexandria (763-5200)
Elden's Fresh Food – Alexandria (763-3446)
Grain Bin – Alexandria (763-6876)
Tom's Market – Glenwood (634-4554)
Tom's Market – Starbuck (239-2811)
Osakis True Value – Osakis (859-4621)
Various on-line options also exist
Not all bags are the same. Make sure any compostable bags used have the BPI certification logo. 'Degradable' is not the same as compostable as those bags will break down into smaller bits of plastic – which contaminates the finished compost.
Look for either of these logos below on packaging to ensure the bag is fully compostable.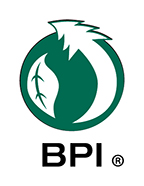 Compostable Products (plates/cups/utensils)
Certified compostable products (plates, bowls, cups, straws, cups, and utensils) must be used as part of your organics recycling.
Paper items that look shiny or have a smooth surface are typically coated with plastic layer, which is not accepted in your organics recycling, unless they are identified as being certified compostable. Using only compostable products ensures that the finished compost does not contain items that did not break down in the composting process.
If certified compostable products are not used, simply toss them in the garbage.
BPI (Biodegradable Products Institute) certified products list
Look for these logos below on packaging.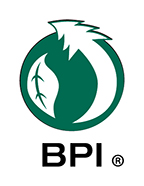 Organics Drop Site Starter Recycling Kits Available
Pope/Douglas wants to make it easy for you to get started!
Stop by the Pope/Douglas Household Hazardous Waste Facility to pick up your FREE starter kit.
Starter kit will include:
Organics collection pail (3 gallon size)
Starter supply of compostable bags
Informational brochure
Backyard Composting
Composting in your backyard is an affordable way to manage your yard waste and food scraps year-round. Backyard composting is not suitable for meats/bones and soiled papers as they don't break down as readily.
Commercial composting operations adhere to strict processing procedures that allows those type of operations to accept meat/bone for composting. Backyard composting is not the same in that composting does not reach a sustained temp to kill pathogens.
Get more information below.
Pope/Douglas does not sell compost bins. There are options below.
Organics Recycling Programs in Surrounding Counties
Don't live in Pope or Douglas Counties? Check out organics recycling and/or yard waste programs where you live.
Stevens County
Grant County
Otter Tail County
Stearns County
Todd County
How to Build Raised Garden Beds
Setting up organics recycling (food scraps, etc) is an important step. The use of finished compost that is created from the composting process and growing local foods is even better!
Build your own raised beds at your place of business, home or wherever to increase access to local foods, eat healthier and use the nutrient rich compost.
Required Materials
Four 8 foot long 2-by-6s
Two 8 foot long 2-by-6s cut in half
One 6 foot long 4-by-4 cut into four 16" tall corner posts
Weed suppressing landscape fabric
32 3" screws
32 cubic feet of finished compost
How-To-Guide
Prepare the location by removing grass and weeds.
Outline the bed dimensions on the ground using chalk or string.
Dig along the outline using vertical strokes to bury about half of your first wood board.
Put down a layer of newspaper or weed-suppressing landscape fabric that extends to the outside edges of the outline.
Set a 4-foot 2-by-6 on its thin edge on pavement, and place a 16" post at one end. Secure post with two 3" screws. Repeat at other end of board. Repeat with other short board.
Join short sides with an 8-foot board; and secure with two screws. Add other long side. Add second layer of 2-by-6s.
Place the bed into the outline made in step 3.
Fill the bed with potting soil.
Alternative: amend soil with completed compost.
Pope/Douglas Solid Waste is in the planning stages of developing a regional organics composting site to have local access to compost for use in gardening and landscaping projects.